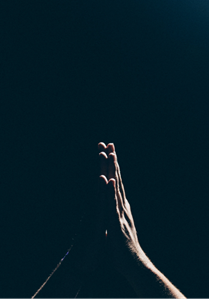 NWBA - A Season of Prayer
Week commencing - Monday 24th May
Each day during our season of prayer, you are invited to pray for two churches in our NWBA community. This week's prayer focus is:
Monday 24th May 2021
Trinity Baptist Church, Gorton, Manchester

That we may retrieve any members we may have lost in lockdown and become again the church we were, but stronger and bolder to share Jesus with our community. Pray for blessings for a couple who joined the church during our online services who are preparing to be married and to be baptised in the next few weeks.
Leigh Baptist Church, Lancs

Please pray:
For wisdom as we prepare to re-open - how and when
that we will listen and seek God's will as to where he is guiding us, especially around the need for change;
that we can catch up with, cope with, and recognise the need for 21st century technology, especially live streaming.
that people will step forward to use their skills/gifts and knowledge to support the leadership team.
Tuesday 25th May 2021
New Brighton Baptist Church, Wirral

That together as a church we will know and be faithful to God's leading for us in the future, and the work He is calling us to do.
Nelson Baptist Church, Lancs

We are so grateful for the baptisms that we have just shared in, the fruit of many years labour. Pray that the candidates and the rest of the church will embrace our new future, our new companions and the new opportunities that God is opening up before us. That the differing congregation will continue to grow to a greater unity in a new space.
Wednesday 26th May 2021
Urban Expression Eccles / Manchester

Angie Tunstall writes… as we are in transition from UE Eccles to a UE Manchester collaboration, and are now retired, prayers valued to discern the shape of life and faith as things begin to open to us post pandemic.
Lancaster Baptist Church

Please pray for Lancaster Baptist Church as we will open our building at the end of May:
for pastor Emilian as he shepherds people's apprehensions about the return into fellowship, worship and ministry;
for a listening ear and an open mind for the leadership team of the church as they are discerning God's priority in His mission and how to join Him in the that through the church's ministries and vision;
for the church as it is seeking God's guidance for the future and how to sensitively welcome and engage with those who have been drawn to the church through our Zoom, YouTube or Facebook broadcasting.
Thursday 27th May 2021
Altrincham Baptist Church

1. To think through the implications of the pandemic for discipleship and mission and put them into practice we are starting a series of conversations with the church
2. Appointing new staff posts:
* Children and Families Worker
* Buildings Manager
* Operations Minister/Leader
3. Appointing new elders - particular to lead on some significant shifts in church life.
Clayton le Moors Baptist Church, Lancs

Wisdom and discernment as we are moving forward. As the church is starting new groups (Spiritual Wellbeing Group, Domestic Violence support group, Bibles Studies, Prayer meetings, etc), we need more leaders and we also need to know what to take on or not.
Friday 28th May 2021
Hamlet Baptist Church, Liverpool

that when we come together we would have a common purpose and a sense of unity.
Serpentine Road Family Church, Wallasey, Merseyside

That we may feel God's presence to encourage and support us in our quest to find a new Minister and grow our congregation in South Wallasey. For God's grace as we work together to fullfil our Mission focus and to create a community whereby the love of Jesus is apparent and shown by the members and adherents of Serpentine Road Family Church to all those who visit our facilities.
Saturday 29th May 2021
Hazel Grove Baptist Church, Stockport

Wisdom in going forward after Covid and any lessons learned.
Levenshulme Baptist Church, Manchester

1. For the Lord to make clear any new directions or ventures for us
2. For some local key, active workers to join our tiny congregation
3. For Tanveer, our religious asylum seeker (Pakistan) - waiting over 4 years
4. For the church leaders, Andrea & Bill Watson and Jean Bernard
Sunday 30th May 2021
Page Moss Lane Baptist Church, Liverpool

Growth in numbers and depth of faith.
Sabden Baptist Church, Lancs

That the church will be part of the restoration of village life.
Display current week

List all participating churches