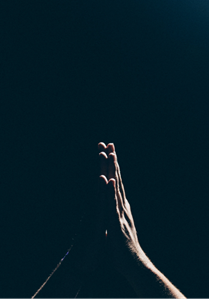 NWBA - A Season of Prayer
Week commencing - Monday 31st May
Each day during our season of prayer, you are invited to pray for two churches in our NWBA community. This week's prayer focus is:
Monday 31st May 2021
Ernest Street Baptist Church, Accrington

Pray that we can regrow the sense of community between us and that we can equip our fellowship to be salt and light in and on our respective frontlines.
Trinity Community Church, Moss Side, Manchester

That we may rebuild and continue the family unit that is our church and grow even closer to each other and our community
Tuesday 1st June 2021
Latchford Baptist Church, Warrington

Please pray:
- for comfort in our shock and grief at the recent suicide of a congregation member
- for discernment regarding when to begin meeting for Sunday worship in our building
- for wisdom in our decisions about our future - what to leave behind, resume and newly start
- for courage to live differently and make a difference in our community
Laird Street Baptist Church, Birkenhead

that we will be a people filled and renewed with God's Holy Spirit, and that we will be open to let go of the things that are not of God and be willing to step out of our comfort zone and reach out to our community with the love of Jesus in whatever way he calls us. That we will be risk takers for the sake of the Gospel.
Wednesday 2nd June 2021
Goodshaw Baptist Church, Rawtenstall

That we can open safely and keep our fellowship and the wider community well and healthy. That we again 'gird up our loins' to run the race!
Scarisbrick New Road Baptist Church, Southport

Wisdom and discernment for our future as a church
Thursday 3rd June 2021
Wigan Baptist Church

For the future of our Church as they seek a new leader
St George's Street Baptist Church, Macclesfield

A greater sense of unity and appreciation for each other and the desire to serve the local community more sacrificially.
Friday 4th June 2021
Cutgate Baptist Church, Rochdale

Our congregation is very small - please pray that our Church gets a lot more members. We are looking at the possibility of attending some of the organisations who frequent our Church and point out to them what a friendly, hospitable Church we are. Please pray that some of our congregation will be willing to speak to other people who come into Church and encourage them to attend a service.
Mount Zion Church, Cliviger, near Burnley.

We pray for continued unity within our fellowship particularly as we have been a scattered church over recent months.
We pray for a healing process. That people will take the opportunities to reflect upon their personal walk with God. Seeking him for guidance, comfort and strength for the future days. We long for more workers in the harvest field. Thank you to our Heavenly Father for sustaining us throughout this season.
Saturday 5th June 2021
The United Church, Hyde, Cheshire

Because our minister left just after the first lockdown, please pray as we consider the type of future ministry which will be most appropriate for our LEP.
Briercliffe Rd Baptist Methodist Church, Burnley

As we pray 60 words for the church and its mission, we realise that ACTIONS speak louder than words.. may our mission to neighbours reach the people and may we be outreaching in whatever way we can, making ourselves and our buildings available to them. As we are so richly blessed we pray we shall be a blessing to others.
Sunday 6th June 2021
Brownley Green Baptist Church, Manchester.

Please pray for our older friends who may have felt isolated over the last year not having any on-line facilities to join in any church services – pray that they will be encouraged to return when they feel safe enough to do so.
Market Street Church, Nantwich

that we might embrace and engage with the mission of God in the context of 'church' in the 'new normal'. Please pray especially for guidance regarding our youth and children's work, and for wisdom as we seek to open our premises to community user groups.
Display current week

List all participating churches