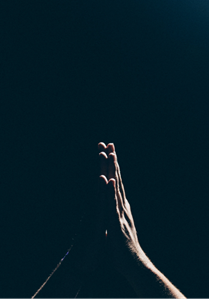 NWBA - A Season of Prayer
Week commencing - Monday 7th June
Each day during our season of prayer, you are invited to pray for two churches in our NWBA community. This week's prayer focus is:
Monday 7th June 2021
New Park Street Baptist Chapel, Holyhead

Please could you pray for us as we seek to reach out to our local community, focusing on the '500 front doors' within 5 minutes' walk of our church building. Pray that we can be open to the leading of the Spirit and join in with what God is already doing in our neighbourhood.
Tywyn Baptist Church

For a joy-filled, God-centered reunion of the whole church family as we begin to gather again both indoors and out.
For practical needs as we cope with building size and social distancing and for both ends of the age-spectrum: our youth and our older folks as they have struggled more than most without in-person gatherings.
Tuesday 8th June 2021
Bethania Baptist Church, Leeswood

Please pray that the momentum for mission will continue to grow and for the re-launch of our children, youth and family ministries in conjunction with Saint Y Gymuned , Urban Saints Wales.
Chester Street Baptist Church, Wrexham

For a stronger sense of Community among us and the restored health of our Minister.
Wednesday 9th June 2021
Prince's Drive Baptist Church, Colwyn Bay

Please pray for PDBC as we begin to restart various services and weekly activities. Particularly for the development of Youth for Christ Colwyn Bay and for wisdom in where to put energy and resources.
Penrallt Baptist Church, Bangor

Pray that we use the resources we have to inspire, resource and release leaders, members and the congregation to achieve all that God wants them to be.
Thursday 10th June 2021
Union Street Baptist Church, Crewe

Union Street Baptist Church, Crewe, began with twelve people meeting 138 years ago. The last few years have been difficult with only two short periods of ministry. We have a faithful congregation and we are now meeting regularly for our service following the lockdowns. Please pray for God's guidance as we recommence our search for our next Minister.
Dukinfield Baptist Church

For guidance on the way forward for us as a small Church with an ageing congregation.
Friday 11th June 2021
Hill Lane Baptist, Briercliffe, Burnley

Pray for Revival, that people will come in to give us some help.
Roe Green Church, Worsley, Greater Manchester

Saturday 12th June 2021
Toxteth Tabernacle Baptist Church, Liverpool

That we would be able to love each other well, and be envisioned as we move out of this tough time.
Forest Church Manchester

Forest Church Manchester is a Pioneer Community based in East Manchester. We gather weekly around a meal table to break bread and go out into the hills, fields and parks to pray. We do not have a building to re-open. Clearly, lockdown has significantly impacted our common life. Please pray for us as we re-build these relationships.
Sunday 13th June 2021
Beulah Community Church, Hollinwood, Oldham

For the way we move forward, learning the lessons from lockdown and adapting to the new situation we are in and the opportunities we can exploit.
Mills Hill Baptist Church, Manchester

Pray for the church to find its new post lockdown mission and God's guidance for next steps as we enter a time of ministerial vacancy.
Display current week

List all participating churches