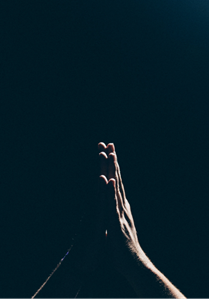 NWBA - A Season of Prayer
Week commencing - Monday 14th June
Each day during our season of prayer, you are invited to pray for two churches in our NWBA community. This week's prayer focus is:
Monday 14th June 2021
Carey Baptist Church, Preston

Please pray for comfort for those who mourn and that the fellowship would grow together in unity and love. Pray that more people would be willing to step forward into leadership positions and that together we would discern the mind of Christ for our ministry and mission in these changed times.
Newall Green Baptist Church, Wythenshawe

For people to engage with the future of the church and see that they have a responsibility and influence on that future.
Tuesday 15th June 2021
Hope Baptist Church, Bootle, Merseyside

That we might recognise and accept God's will and plans for us.
Trinity Baptist Church, Radcliffe, Manchester

For God's leading as we plan to return to worship, and the future Pastorate
Wednesday 16th June 2021
Melling Baptist Community Hub, Merseyside

We have no building, so we are very reliant on other buildings being available and following the correct hygiene procedures. This makes "our return" a little bit more uncertain...but also quite exciting!
Haslingden Baptist Church, Lancs

That the Lord will strengthen us as we try to build up our fellowship and the outreach to the community.
Thursday 17th June 2021
Farnworth Baptist Church, Lancs

For wisdom as we learn lessons from lockdown and move forward, that we will avoid simply going back to the way we used to do things but allow God to guide us.
Richmond Baptist Church, Liverpool

That we can sensitively and successfully renew contacts begun during the two years prior to lockdown; that we may be open to new ways of being church and able to identify and follow-up opportunities to make connections with people in the local area. That the youthwork, that has been so badly interrupted, may be renewed and revitalised.
Friday 18th June 2021
Forest Gate Baptist Church, Blackpool

That we find a way to be and do church that is helpful and fruitful for all of us, including those not yet part of us.
People's Church, Partington, Manchester

that God would give us wisdom and unity as a body on the way forward and what church looks like as we come out of lockdown.
Saturday 19th June 2021
Lymm Baptist Church, Cheshire

Pray that as a larger congregation with a smaller building we can find effective ways to regather both to support our congregation but also with a missional focus.
Hawkshead Hill Baptist Church, near Ambleside, Cumbria

Pray for a smooth transition as Andrew and Kath Dodd step down as ministers, and pass the ministry to Matt HIrst (with wife, Ali)
Sunday 20th June 2021
Christway Baptist Church, Salford

Please pray for divine leading and help that the vision and mission to thrive as Christ's Disciple Church will be articulated and well embraced by all the members when the church finally reopened after lockdown.
Rosehill Baptist Church, Burnley

For us to have wisdom and clarity as we 'replant the church'.
Display current week

List all participating churches