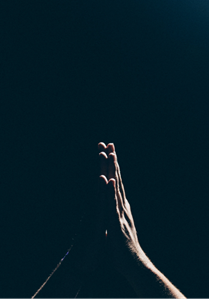 NWBA - A Season of Prayer
Week commencing - Monday 21st June
Each day during our season of prayer, you are invited to pray for two churches in our NWBA community. This week's prayer focus is:
Monday 21st June 2021
Chorlton Central Church, Manchester (Baptist/URC)

Please pray for our experiments with hybrid church - Zoom and Church.
Rishton Baptist Christian Fellowship, Lancs

Pray that we go back into Church stronger in the Lord and that God will move mightily
Tuesday 22nd June 2021
Little Leigh Baptist Church, Cheshire

How we continue with reduced numbers.
Leyland Baptist Church, Lancs

Discernment in how to be and do church, grasping new opportunities.
Wednesday 23rd June 2021
St Helens Baptist Church, Merseyside

Pray for wisdom and guidance especially as we search for a new pastor
Tottlebank Baptist Church, Cumbria

That the elderly will have the courage to return to church
Thursday 24th June 2021
Milton Baptist Church, Acton Bridge, Cheshire

for discernment for the future and that the way will open up for a fresh start.
Sion Baptist Church, Higher Cloughfold, Rossendale

that business as usual will not be its usual business
Friday 25th June 2021
Abbey Road Baptist Church, Barrow-in-Furness

Thanksgiving for a deeper understanding of prayer and our relationship with God
Tarporley Baptist and Methodist Church, Cheshire

For guidance on how best to take advantage of the new opportunities that have emerged recently as we engage with our community and society with the gospel
Saturday 26th June 2021
Bridgewater Baptist Church, Eccles. Salford

That God would help is reach the communities we serve in person and online, to His glory.
Bethel, Macclesfield

please pray for Bethel as we seek to connect with our community with acts of love and kindness. We are considering a cafe on Saturdays serving food; giving clothing; discussing whether to run a Community Money Advice centre. Possible Messy Church; we really need to know the Lord's thinking in all this.
Sunday 27th June 2021
Maghull Baptist Church, Liverpool

That we will realise our dependence on God to receive his love which will become a reality in each of our lives as we seek to follow him
Millom Baptist Church, Cumbria

Please pray for restoration of those who have felt particularly isolated without much internet access, or have struggled with anxiety or grief and loss
Display current week

List all participating churches