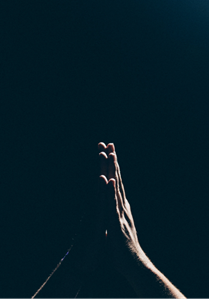 NWBA - A Season of Prayer
Week commencing - Monday 28th June
Each day during our season of prayer, you are invited to pray for two churches in our NWBA community. This week's prayer focus is:
Monday 28th June 2021
Hoole Baptist Church, Chester

Pray for wisdom as reflect and pray and as we make decisons to Reimagine - leading the church out of lockdown
Poynton Baptist Church, Cheshire

That we'd seek to encounter God, to be filled with the Spirit, to imitate Jesus and that through our missional communities and missional projects we would strive to be the hands, feet, voice, heart, and presence of Jesus to a community in Poynton, Cheshire and Manchester who desperately need Jesus.
Tuesday 29th June 2021
Disley Baptist Church

That we will be able to discern God's plan for DBC - to really know where God wants us to go.
Haggate Baptist Church, Burnley

Pray for creativity and wisdom as we open things afresh in a new situation, and seek to renew old contacts and make new ones.
Wednesday 30th June 2021
Chaplaincy Department, Blackpool Victoria Hospital

That our Hospital Chapel is a place of welcome.
For patients and staff as they come to terms with all that has hapenned.
Kay Street Baptist Church, Rossendale

Please pray as we enter a new season of 'intentional discipleship', and seek new ways of being the church emerging out of this covid experience.
Thursday 1st July 2021
Hope Community Church, Aintree, Merseyside

for wisdom, love, patience and grace to not just go back to how things were, but to hear from God as we reopen
Church Without Walls Baptist Church, Manchester

That we will be the church God wants us to be
Friday 2nd July 2021
Sion Baptist Church, Burnley

Pray that we can be a blessing to our local community as we continue to follow Jesus in serving and reaching out to the many needs around us.

Sandbach Baptist Church, Cheshire

For guidance about when, where and how we should begin to meet physically again
Saturday 3rd July 2021
Aintree Baptist Church

We would value your prayers as we make major decisions on our Building and the way forward
Oldham Baptist Church

Discernment of God's leading forward and the need for fresher approach/vision.
Sunday 4th July 2021
Atherton Baptist Church

That we will have wisdom and sensitivity to rebuild relationships with those who have been isolating over the past year.
Trinity Baptist Church, Fleetwood

Pray that as we prepare for the church's centenary in 2026 we will will see greater increase of local interest in Baptist witness in Fleetwood.
Display current week

List all participating churches