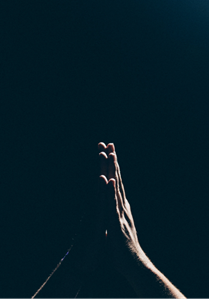 NWBA - A Season of Prayer
Week commencing - Monday 5th July
Each day during our season of prayer, you are invited to pray for two churches in our NWBA community. This week's prayer focus is:
Monday 5th July 2021
Cleveleys Baptist Church, Lancs

We are returning to the building for Worship on 16.5.21 and want to equally provide for those who attend and those who we will continue to provide for through our on-line presence.
Christ Church, Ramsbottom, Bury

that the church obeys Jesus' command to love one another and that we can reconnect with everyone when we're able to, and emerge as a stronger church than before.
Tuesday 6th July 2021
Tanterton Christian Fellowship, Preston

that all of the church family will be able to embrace our new hybrid normal with the ongoing combination of physical and digital meetings, and that the summer months will be useful preparation and guidance as we look to organize our new season of ministries commencing in the autumn.
The Well Church, Lytham St Annes

Evangelism amongst the new connections and for our church planting to resume
Wednesday 7th July 2021
Didsbury Baptist Church

That we might see and seize the opportunities that will arise for rebuilding our community life, witness, and mission under God.
Ellesmere Port Community Ministry

For wisdom to discern the way forward; to know those things that we should continue, what should stop and what new things are to be picked up. For a good rhythm of life that sustains and nourishes our community, ourselves and our planet. For opportunities to listen deeply to people's experience of the last year or so and to bring them words of life and hope.
Thursday 8th July 2021
Grove Lane Baptist Church, Cheadle Hulme

For discernment for a good way ahead
Lumb Baptist Church, Rossendale

Ask God to guide us in our search for a new minister and the future ministry of our church.
Friday 9th July 2021
Old Colwyn Baptist Church

Harpurhey Community Church, North Manchester

For power and motivation to continue to share the gospel message.
Saturday 10th July 2021
Astley Bridge

That the current fellowship will return and newcomers will join us
Greenfield Baptist and Congregational Church, Urmston

Thanking God for His faithfulness towards us throughout the lockdown, asking Him to show us the next steps as we move out of lockdown.
Sunday 11th July 2021
HIll Cliffe Baptist Church, Appleton, South Warrington

May your kingdom come and your will be done - at Hill Cliffe and in our community - as it is in heaven
Stanley Road Baptist Church, Morecambe

May God speak to us in the space we make this summer:
- in the space that our pastor Steven has during his sabbatical
- in the space that our assistant pastor Mark has to develop his ministry
- in the space that we all have to consider how we share God's love in the future
Display current week

List all participating churches