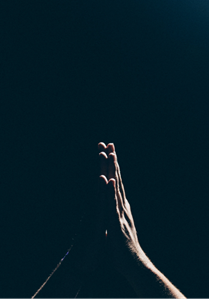 NWBA - A Season of Prayer
Week commencing - Monday 12th July
Each day during our season of prayer, you are invited to pray for two churches in our NWBA community. This week's prayer focus is:
Monday 12th July 2021
Astley Christian Fellowship, Manchester

The Fellowship needs God's wisdom for 1) a new form of Leadership and 2) a way forward, based on our ethos of The Priesthood of all Believers. To this end, in coming weeks, there will be an announcement that there will be an open meeting to address the Fellowship along these lines, then the meeting itself a week later. The idea is to include church members, people who've met on Zoom at Sunday services and Bible Studies and folk who we don't see on Zoom, or those who are still shielding or with other interests in the work of the church alike.
Moreton Baptist Church, Wirral

That we will have wisdom, understanding vision and courage for the changes that are coming
Tuesday 13th July 2021
Blackburn Baptist Church

Our church building is located in the middle of Blackburn in Galligreaves bordering Wensleyfold. When we moved here several years ago it was our understanding that the Lord wanted us to reach specifically into these two areas. This is a challenge for what has up to now been basically a commuter church from Blackburn with Darwen and Ribble Valley. Please pray with us as we seek to develop and apply strategies to reach these areas in line with our church vision.
Widnes Baptist Church, Cheshire

We would value prayer for guidance and Godly wisdom as we consider our way forward and our reopening.
Pray that we would hear what God is saying to us in these challenging times.
Pray that God would equip us to meet the needs of new people that join us.
Wednesday 14th July 2021
Ainsdale Village Church, Ainsdale, Merseyside

Trinity Baptist Church, Bacup

Thursday 15th July 2021
Llanelwy Community Church

Please pray that God will guide us in unity as we once again shine the light of Jesus into the heart of our community, and that we will love each other, as He has loved us.
Waterloo United Free Church, Merseyside

Prayers for our future direction as a church and guidance as our Minister moves on at the end of July, for wisdom in our decision making. Pray for us as we continue to make links with the community, re-starting events and engaging with partners Age Concern and the Salvation Army to serve and support people in the local community.
Friday 16th July 2021
Grange Baptist Church, Birkenhead

Llandudno Baptist Church/Lighthouse Community

Display current week

List all participating churches