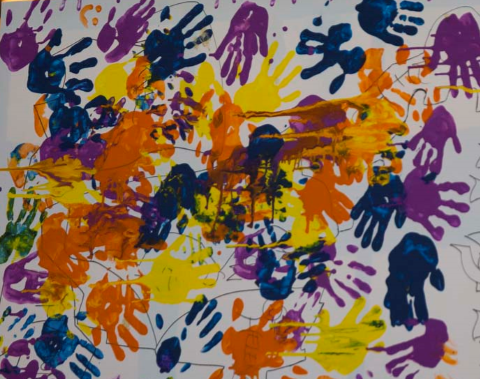 NWBA - Open to God
NWBA exists to support its member churches in ministry and mission. We are called to be a people shaped and enabled by the Holy Spirit - this year we are encouraging one another to seek his renewing presence in every part of our shared life - a people who are
Open to God

News from the North Western Baptist Association


Sharing the Story
Each week we feature a mission story from one of our churches. This week you can find our more about Ramsay Baptist Church - IOM -
click here
to find out more
Quiet Day for Women Leaders
Whether you are a leader in church, in your workplace, your community, your family, you are welcome to this event on
Saturday 31st October
The day will be led by Jenni Entrican, President of Baptist Union of Great Britain.
click here for more details
Church leaders call for better migrant debate
Baptist Union General Secretary, Revd Lynn Green, is one of a number of church leaders who have called upon our Government to raise and not lower the tone of the debate about the plight of migrants in Calais and other parts of Europe. A full statement can be found by
clicking here.
This also includes a link to a
prayer resource
that can be used in worship gatherings.
Love Netherton
Churches across NWBA will be involved in summer outreach activties. Our church at Netherton is working with a number of partners as part of our young leaders programme. Regional Minister, Revd. Phil Jump has called for a
movement of prayer
to accompany this and other initiatives.
Find out more