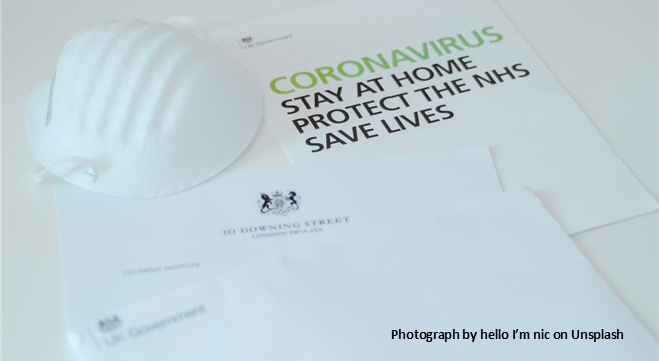 Covid-19 Responding faithfully and responsibly
As a community of Baptists, we are seeking to support ministers and leaders in what are challenging circumstances. Please visit our summary page for a fuller list of resources. Please also stay in touch with the Baptists Together Information section at www.baptist.org.uk.
Our Churches are open
Even if our buildings are closed
On 5th January 2021, our Baptist Union took the unprecedented step of offering advice that our church buildings should be temporarily closed for in-person gathering, only remaining open where they are being used to provide vital community services. Already a number of Baptist church premises across the UK are being prepared to open as community vaccination centers, as this vital initiative rolls out. You can read the full statement on the Baptist Together Website by
following this link.
We recognise that each local church is at liberty to make its own decision in this respect, but this advice has been issued in response to a number of requests seeking guidance in this matter. We deeply regret that many church communities are unable to gather at present for public worship and appreciate the significance of our coming together for this purpose. However, we believe it is right that for a season, churches take account of other factors and remain closed for routine activties.
This may be a moment to remember that at the heart of our understanding of church is not the maintenance of any building or activity but our identity as a community often expressed in the New Testament as being
The Body of Christ.
So long as we are able to engage with one another and seek to deliberately make ourselves present to God, albeit in very different circumstances to those we may be used to, we continue to be the church, we remain active and we remain open to God's leading and presence. We encourage everyone who is part of our Baptist community not to simply recognise this reality, but to to maintain those existing efforts to remain connected with one another through the various media available to us. We particularly encourage Church Members to be aware of those who are isolated, vulnerable or facing additional stresses and demands at this challenging time.
We are also reminded of our call to be a
missional people
seeking to place the needs of others above our own and to be beacons of hope within our communities. While we might regret our buildings remaining closed, we would encourage you to see this as an act of example and witness to the rest of the community that we are willing to make sacrifices for the sake of the well-being of our neighbours and fellow citizens. As well as protecting the vulnerable within our own congregations, we are playing a small part in our collective effort to minimise the strain on our health services. We would also encourage churches to recognise the opportunities to engage with local communities in other ways while buildings are not open.
We would also remind you that a building, whether closed or open, remains a permanent and visible presence within its community. While remaining closed for public gatherings, it may be possible, provided this can be done safely and legally, to consider what posters and other messages might be displayed outside of our buildings to offer messages of hope and perseverance to our communities during this particularly challenging season for all of us. We would also encourage our churches to be
beacons of prayer
at this time and consider how you can be praying for and with local communities and key workers.
Many church leaders have been working tirelessly to maintain support networks, share printed resources, maintain online activities and engage in the many community responses that have been required. Many have done so, while also facing the widespread challenges of Covid-19 themselves. We pay tribute to all of their efforts and recognise that for many, this needs to take priority over maintaining in-person gatherings and events. The requirements for opening, while Covid-19 restrictions remain in place should not be under-estimated. nor the significant stress that this places on leaders and trustees.
NWBA fully supports the Baptist Union guidance and will do all we can to support churches through these difficult and challenging times. May we all work together for the glory of God and the greater good of society.