Resources for Advent
We offer to local churches and Christians a variety of resources for Advent. These have been developed over a number of years, as well as including a number of new ones. In the light of current circumstances, we have particularly sought to provide them in ways that can either be used on online platforms or distributed and shared to engage with at home. These are based on the four key themes of Advent which are often represented by the lighting of Advent Candles, you might find it helpful to
start with this link
that offers an outline of these themes. We hope you find these of use:
Advent Prayer Cards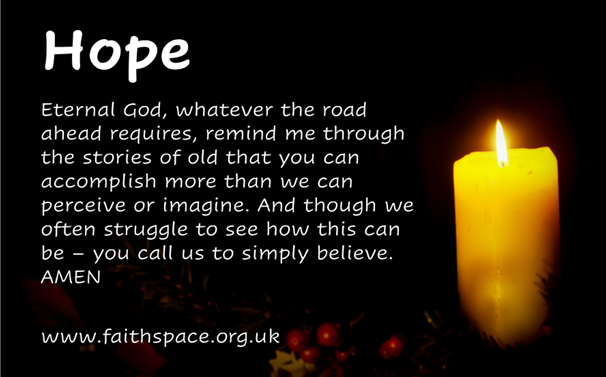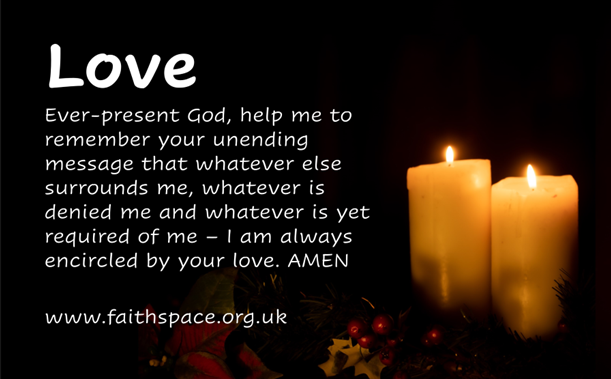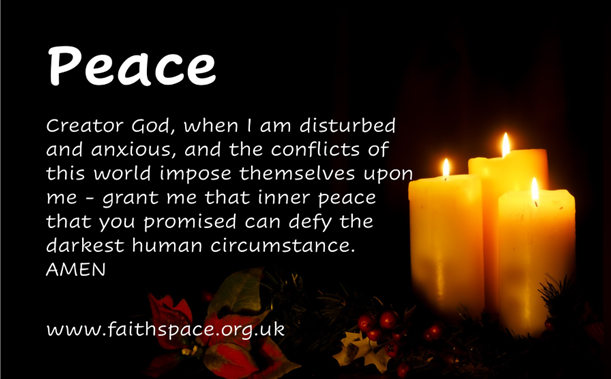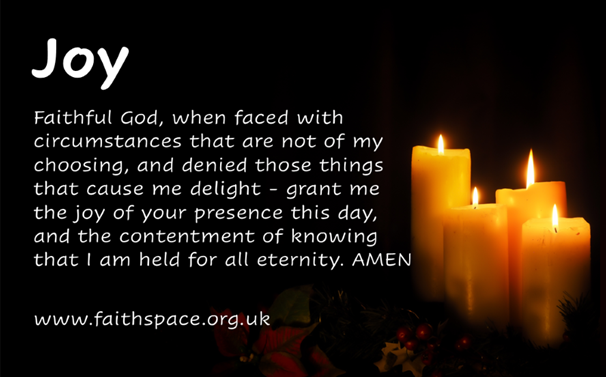 These four Advent prayers, using images by Emilian Cirtina, minister at Lancaster Baptist Church, are available in sets of 10x4 (40 in all) cards at £1.20 plus postage. They are approximately the size of a standard business card or credit card. These can be distributed to members of your congregation or shared with the wider community. It includes the web address faithspace.org.uk. If you are distributing these in the wider community we can include your church contact details on the faithspace website so that recipients can contact you. To order prayer cards, nativity sets or to have your contact details added to the FaithSpace website contact
Mandy Howarth
We also offer a series of five reflections that can be used in online services as part of, or in place of lighting the candles in a traditional Advent Wreath. Or if you are worshipping at home, you could use these while lighting your own Advent Candle. Follow the link below to watch these on our YouTube channel.
Follow this link
to find these on our YouTube channel.
We also have some
downloadable images
that you can use online or in other publications and displays to complement these.
Family Nativity Scene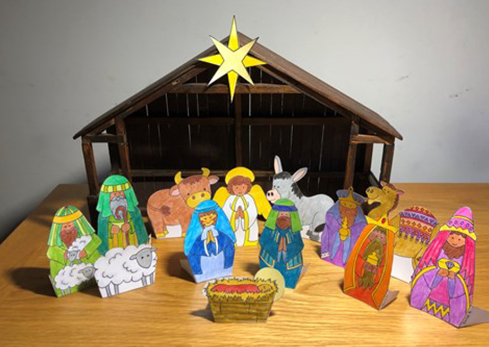 With artwork by Jane Henderson, you can use this resource with children and families to slowly build up a manger scene. You can also use our five videos to create an opportunity together to reflect on some of the key messages of Advent as the characters come together. These can be embedded into your own church website, or you can share the links and distribute the craft kits to your church community. You are also free to use these and other videos in your church online services. The craft activities connect with the four Advent themes of hope, love, peace and joy.
Follow this link
to view these on our YouTube channel.
Click here
to download the printing templates which you can use and share.
The Dawning of Hope
Christmas is Cancelled
This short video seeks to make the point that while our present circumstances might be difficult, in many ways they echo many of the earthly realities of the nativity story. This might be used to introduce a prayer or message of hope.
Details of further Advent resources will appear here shortly.
Committed to the values of Christ's Kingdom, NWBA exists to support and enable our member churches in their worship and mission.